You can edit the gallery pages title and/or slug the same way you edit any WordPress post or page.
Below are the steps to edit a gallery page's name and slug:
Step 1) Edit the gallery page in question using WordPress's page editor
You can edit the page by going to your "Pages" menu in WordPress admin or you can click the "Edit Page" link when you are viewing the gallery page in question.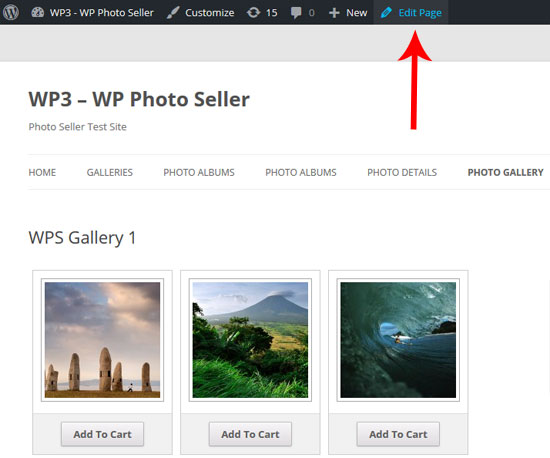 Step 2) Customize the page title and slug
Change the page title and/or the page slug just like you would edit any WordPress page.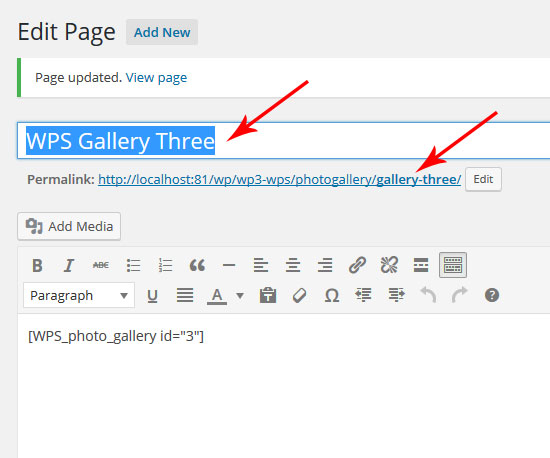 Step 3) Save the page
Hit the "Update" button in the page editor to save your changes.