Normally, you configure a price list in the plugin and then you use it for your gallery. The price variations you configure in your price list is applied to all the images in the gallery.
However, you may have a few images in a gallery that needs a special/different price variation than the one configured in the price of that gallery. The photo seller plugin has an option that lets you override the price variation on a per image basis. Here is how to do it:
Step 1) Go to the gallery menu of the plugin and edit the gallery in question.
Step 2) Scroll down to the "Gallery Images" section of this gallery.
Step 3) Click the "Edit" link next to the image that you want to apply a special price variation for.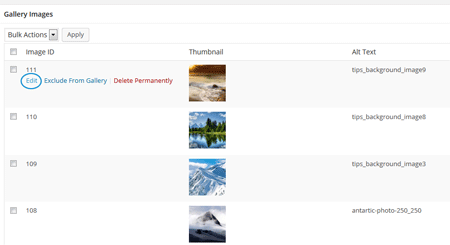 It should bring you to a page similar to the following: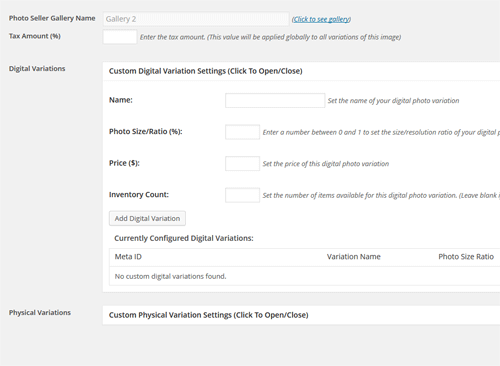 Step 4) Add your special price variations for this image and save it.
When the visitors are viewing this image from your gallery, they will see the special price variations rather than the one from the price list.